Here is the monthly report of our activities and releases we had it over last month. It has been yet another exciting month working on our new renovated white-washed website design and lot of other community related activities such as Metasploit modules, Media partnerships etc.
.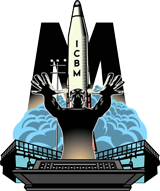 .
Highlights of Last Month
We brought out new section – "Metasploit Password Modules" featuring 4 modules.
Renovated website design to new white-washed look !
Published special review on IDA Pro Book 2nd edition.
We are proud to be associated as official Media partner of HITBSecConf 2011, c0c0n 2011 & DeepSec 2011.
Published numerous articles on ARP Spoofing, Metasploit Pen Testing, Router Hacking.
Released  few online tools as well as new software releases including FoxmailPasswordDecryptor, MeeboPasswordDecryptor, MessengerPasswordDecryptor, SpyBHORemover etc.
.
Here is the complete traffic report for the last month.
.
Google Analytics Report

.
Top Pages of SecurityXploded.com

.
Top Visits from Countries
.
For latest statistics for SecurityXploded.com refer to our Main Site Statistics page.
.
See Also
Site Traffic Report for Apr 15 – May 15 2011
Site Traffic Report for May 15 – June 15 2011
Site Traffic Report for  June 15 – July 15 2011
.