Here is the monthly report of our activities and releases we had it over last month. It has been yet another busy month scattered over the tool releases, research and other activities including creating new badges for our contributors, beta testers, moderators and one of our group itself (shown below)
.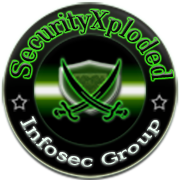 .
Highlights of Last Month
Our top tool Facebook Password Decryptor has crossed 400,000 downloads in just 8 months !
Created SecurityXploded Group page on Google+, Join us now !!!
Published new 'Testimonials Section' showcasing the trust and love imposed by community upon our work.
Our Forum moderator evaluation is set on 20th July and final ones will permanently become part of our Network.
.
Here is the complete traffic report for the last month.
.
Google Analytics Report

.
Top Pages of SecurityXploded.com

.
Top Visits from Countries
.
For latest statistics for SecurityXploded.com refer to our Main Site Statistics page.
.
See Also
Site Traffic Report for Mar 15 – Apr 15 2011
Site Traffic Report for Apr 15 – May 15 2011
Site Traffic Report for May 15 – June 15 2011
.