Here comes our new tool – FTP Password Kracker – a free software to help you in recovering the lost FTP password. It uses universal FTP protocol and can recover password from any FTP server.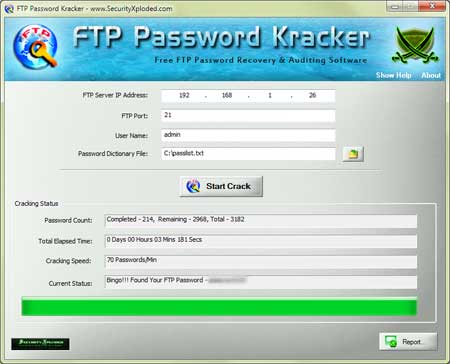 Another cool feature is that it can auto detect Anonymous connections supported by the target FTP server. Also if your FTP server is running on different port (other than port 21) then you can specify the same.


Like our other password kracker tools, it uses Dictionary based cracking method and includes sample password list file. For more complex passwords you can use tools like Crunch, Cupp to generate brute-force based or any custom password list file and then use it with 'FTP Password Kracker'.


For penetration testers and forensic investigators, it can be very handy tool in discovering poorly configured FTP accounts.

For more interesting details & download,  visit FTP Password Kracker