NetShareMonitor is the security tool to watch your shared files from the intruders and to protect your shares from unauthorized access. As soon as remote user connects to your machine, NetShareMonitor detects it and displays information about that session. The session information includes remote host address, remote user name, list of accessed files and time of connection. Entire details pertaining to each session will be logged to file for future analysis.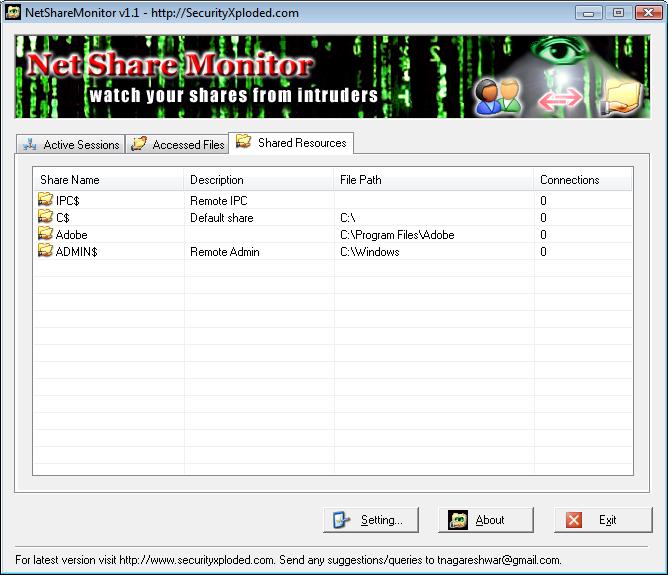 Now you no longer have to worry about your shared files being accessed by unknown persons on the network. Also it is very helpful when you are managing large networks in corporate or university environments.
For more details on NetShareMonitor visit the website here.
– Nagareshwar Talekar