Here is the quick update on this month's Local Security meet (SX/Null/G4H/owasp) where Amit has delivered one of his best session on 'Practical Reversing VI – Exploit Development Advanced'. This is part of our ongoing FREE 'Reversing & Malware Analysis Training' started since our Jan 2012 meet.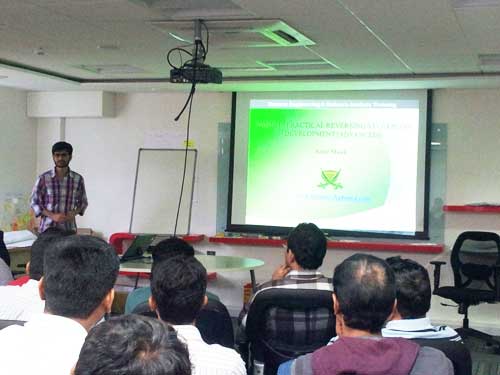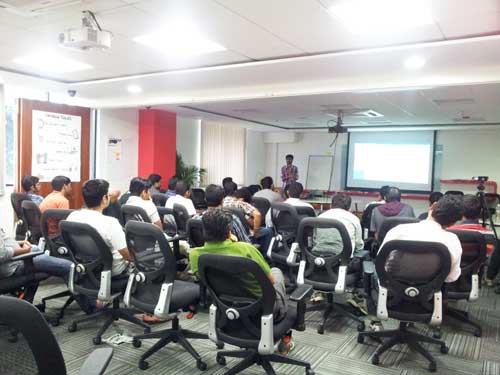 Today we had solid response from the crowd with more than 75 people (highest ever) turning up. Thanks to ThoughtWorks for the beautiful and bigger venue, everyone could breath well 🙂


Another great thing is that first time we have got video recording of entire session. Lot of people from different part of the world have been asking us and finally it is here now.
And Amit delivered spectacular session today. Topic was very difficult and audience was naive. And he finished it in style, thanks to his week long preparation.
In this session, he talked about advanced exploit development topics covering GS Cookie Protection, SafeSEH, Heap Spray, ASLR, DEP Bypass with practical experiments. He also showed the step by step demonstration on Heap Spray and DEP Bypass techniques.


This presentation is already on our Security Presentations page. Demo Videos on DEP Bypass & Heap Spray are available on Security Training Videos page.


On behalf of the community, we extend special thanks to 'Amit Malik' for delivering the session beyond the mark.
Our next session will be on 'Rootkit Analysis' where Monnappa will be covering live analysis of 3-4 known Rootkits.


So stay tuned to our next meet for yet another exciting session.