Today turned out to be fine day for us with the release of fresh updates to three of our password  recovery tools,
.
1. MSNLive Password Decryptor v2.5
MSN/Windows Live Messenger Password Recovery Tool
.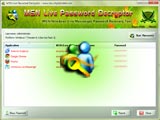 .
2.Twitter Password Decryptor v2.0
Free tool to recover Twitter passwords from popular browsers/messengers
.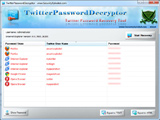 .
3. Network Password Decryptor v2.5
Free tool to instantly recover network passwords from all version of Windows.
.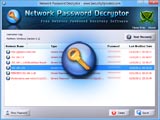 .
Network Password tool gets makeover with cool banner. Common feature include support for XML based password recovery report, improved user interface and version changes.
.
For more details visit MSNLive Password Decryptor,   Twitter Password Decryptor or Network Password Decryptor