Finally we are at the end of 2011, can't imagine how fast the year has passed on with lot of fireworks new tools, new hacks, new exploits, new folks emerging in the security scene.
.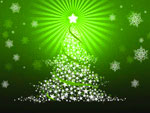 .
Overall 2011 has been the great year for SecurityXploded with 50+ new security tools, 50+ research articles, launch of new services like Malware Analysis Security Trainings, Ebook Search etc. We also launched our dedicated news portal, SecurityPhresh.com delivering fresh security news anytime, anywhere.
In the coming year, we are planning to take this journey to next level delivering best of our softwares and services in information security yet keeping it FREE for all of you.
.
With 2011 coming to end, we thank all of you, for your continued support and encouragement throughout the year without which we would not have traveled so far. And we hope, you continue to support us with your valuable suggestions in the coming year as well, giving us the opportunity to serve the community in far greater way than ever.
.
Not sure if any of your 2011 resolutions become true and we know that you will continue to set new resolutions in 2012. Success or Failure, Light or Dark might have been 2011 for you, we hope that you will turn around the stars to make upcoming year brighter than ever!
.
As we close the year 2011, SecurityXploded team wishes Merry Christmas and Happy New Year to all of you. Hope this new year brings in new light and joy in your personal as well as professional life!