SXPasswordSuite is the complete collection of all the FREE password recovery softwares released by SecurityXploded.
.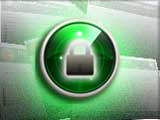 .
It supports password recovery from 50+ popular applications including top Browsers, Messengers, Mail softwares, FTP clients, Download Managers etc. It contains the latest version of all the password tools which makes it easy for the user to get all these tools at one place without worrying about downloading each of them separately.
.
Current version v4.5 includes  major updates to tools FireMaster, FTPPasswordDecryptor, MessengerPasswordDecryptor and IEPasswordDecryptor.
.
For complete details and download this latest version, visit SXPasswordSuite