FTPCommanderPasswordDecryptor is the FREE software to instantly recover FTP login passwords stored by FTPCommander– one of the popular FTP clients.
.
All versions of FTPCommander stores the FTP account passwords in a file called "ftplist.txt" .  Passwords are XOR encoded with magic number 25 (0x19). FTPCommanderPasswordDecryptor makes it easy to quickly scan & decrypt all these encrypted FTP login passwords.
.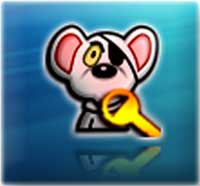 .
Highlights of FTPCommanderPasswordDecryptor
Instantly recover FTP passwords from all versions of

FTPCommander

,

FTPCommander Pro

&

FTPCommander Deluxe

Supports 'Automatic' & 'Manual' mode of operation

Manual mode is useful for directly recovering passwords from local/remote password file.

Useful for Penetration testers as well as Forensic investigators.

Presents both GUI interface & Command-line version.
.
For more details & FREE download visit  FTPCommanderPasswordDecryptor