PcproxRFIDReader is the FREE tool for reading RFID/HID card ID using pcProx USB readers.
.
PcProx is popular range of HID (RFID) card readers – from RFIdeas Inc – typically used by administrators to configure and enroll new (HID based) access cards. These access cards are commonly used as identification and tracking mechanism for employees in most organizations around the world.
.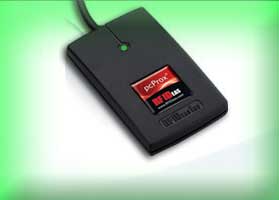 .
PcproxRFIDReader makes it easy to read the ID or number embedded inside those HID based access cards. It supports all range of USB based PcProx readers from RFIdeas Inc.
.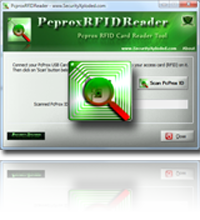 .
Here are common use cases of PcproxRFIDReader
Offers great help to administrators while configuring & enrolling new access cards (HID)
Makes it easy for troubleshooting any problems associated with pcProx card reader or HID card.
In case of manual registration process, user can find out their HID card ID and send it for registration.
Just for fun, you can find out the ID or number of the HID card that you are carrying.
.
I had created this tool while playing with those pcProx card readers and HID cards during my early days at Novell.
For more details and download, visit PcproxRFIDReader !